Posted by Lynn Hamilton on 13th Dec 2021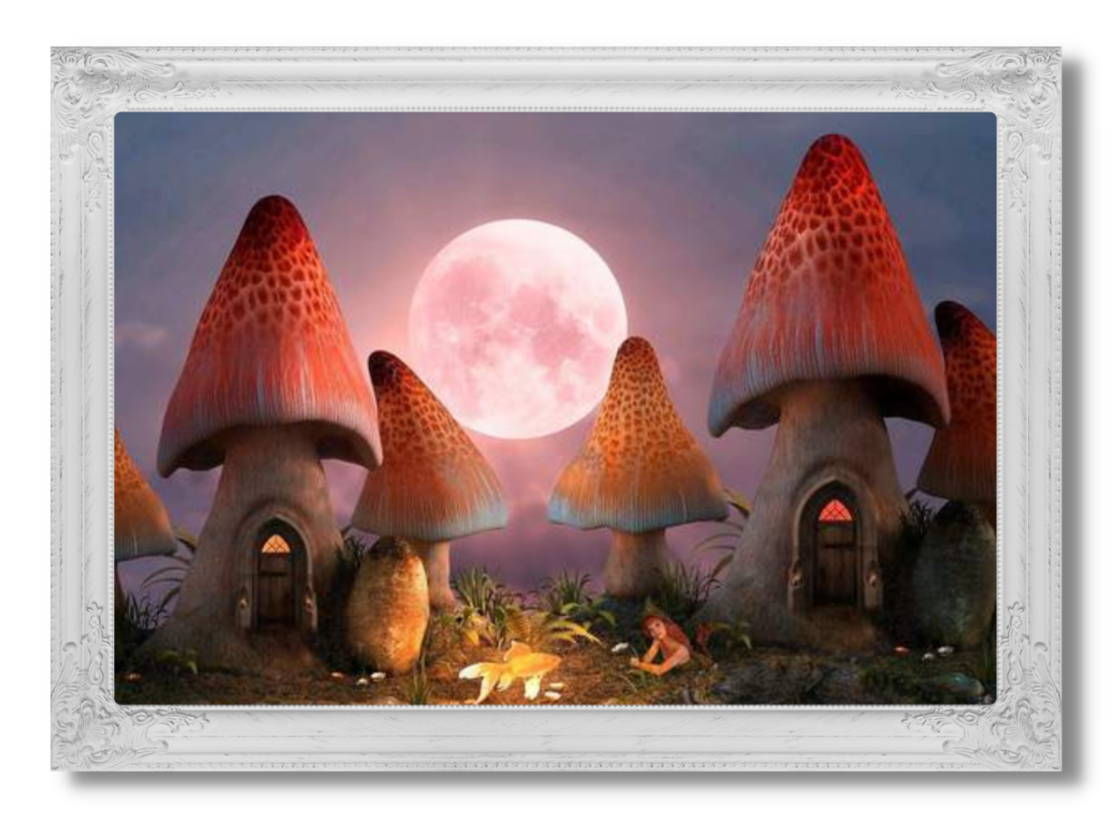 Diamond painting is a relatively new craft that's broken onto the scene in a big way, especially with those who love crafting and creating a wide range of art.
Simple enough to explain, the process of creating diamond pictures is done primarily through the purchase of a diamond kit.
Are you a pro at diamond painting?
Just watch this video then.
Inside of these kits are pieces of canvas, bonding liquid (glue, liquid cement, etc), tweezers, drills and/or other tools, gem trays, and small, sparkling gems known as the diamonds.

For many people, nothing looks better than a diamond painting, except a framed diamond painting.
However, due to the fact that gems are glued onto canvas, can these paintings actually be framed just like basic pieces of art?
The good news here is that it's very easy to frame a diamond painting. You will only have to follow a few simple tips.

So, how does framing diamond paintings actually work? Here is everything you need to know about creating these paintings and framing them, in a step-by-step format.

Buy Yourself a Diamond Painting Kit
Before you can actually frame a diamond painting, you first need to complete one.
The easiest way to go about this is to purchase a diamond painting kit.
For a lot of people who read that step, they may think of it as an upsell. However, understand that these things do come in kits. You need an assortment of the colored gems, a drill that holds them and puts them into place with glue, adhesive on the canvas to hold the gems on, tweezers to adjust and grab, and more.

By the time all of these items are meticulously sought out and purchased at a crafting store, the price for piecing it together will be higher than a kit by a long shot, and it will be far less convenient than just grabbing a kit.
Clear Out a Workspace
Next, clear out a workspace. Think about how large you want your creation to be. Or take note of how large the prefab kit piece is if you're following a template. Is your cool pic diamond art masterpiece going to be a small piece or a large one? However large it's going to be, make sure there's also room on the side for all the supplies.

Many people who don't have crafting rooms make great use of their kitchen tables or coffee tables, and also have a very comfortable place to sit while they work. While buying different supplies to furnish a crafting room is certainly an option, just know that it's not a necessity. Sitting down at a clear table will work just fine.

It's important to have ample room. If your arm bumps into the gems and they go spilling, you might need to add a magnifying glass to your workload in order to find them all.
Work to Fill a Cool Art Frame

This is the most important step when it comes to framing your diamond art picture. You want to work toward filling a frame. Many people with this sort of art will create a custom-sized canvas first, based on the art idea they want to create, and then end up having a tough time actually finding a frame that fits.

You should go ahead and get a frame first. Think about the picture you're creating. Do you want a wooden or a black frame for that dog photo you're creating? Use this general example and extrapolate based on what you want to create, and what you think will look good.

Buying the frame first, or at least knowing which frame you're going to get, as in its size, will allow you to create a piece of art that you know for certain is going to fit into the frame. Doing it the other way around might leave you with a piece of art that doesn't fit into a typical frame that you can grab from a crafting store or a big-box store.

Seal Your Diamond Pictures
The gems, known as diamonds, are rather small, but they protrude off the canvas more than paint does, or a typical photo. So a glass (or Plexiglas) frame isn't always going to fit. The outside of the frame will, but you will likely need to leave the glass covering off.

Leaving the glass on, even if it's a deep-set frame that fits over well, will blur out the work and steal the luster away from your diamond pictures. So, the idea here is to seal your work. You can get sealer glue, glue sticks, or even spray glue. Apply an even coat. If using a paste-like substance, get a smaller rubber roller and smooth it out.

This is to lock the gems into place permanently, while the glue also adds more sparkle and sheen to the work. To clean it off, you can just blast the dust away with a cheap can of spray air after it's hanging for a while, or lightly go over it with a feather duster. There's no need for Windex or any sort of glass cleaner, as there will be no glass over the frame.

Consider Stitching Options

Whether you decided to learn this yourself or have taken diamond painting lessons, you may have found out that you can create diamond art pictures on a variety of fabrics. For throw pillows that are for looks, for customized stuffed animals for the grandkids or any other of a number of options, stitching your work to something might be the way to go. Framing a diamond painting doesn't necessarily mean one has to put it in a wooden, plastic or metal four-sided frame. A diamond painting frame could also refer to the picture being "framed" within the confines of fabric.

This is also a popular method for diamond painting crafters, as it's said that the art of this method is a lot like cross-stitching anyway. While this is done with a needle and thread, a person cross stitching a design will still need to follow the steps associated with cutting the right fabric size and creating a workspace; after which, they will meticulously stitch a pattern. So there's a kinship here with the two art forms.


It's not a difficult thing at all, framing diamond paintings. In fact, it's fairly simple and a lot of fun. A lot of literature out there suggests getting stretching rods and securing your art to very expensive, intricate frames. If you really want to imitate an art gallery, that's a viable option, sure. However, all you really need is a clean workspace, a frame that fits, and a steady enough hand to make your diamond art look amazing.
If you are buying diamond paintings then don't forget to shop here