Frequently Asked Questions
When will I receive my diamond painting order?
Normally, you will receive your order in two to three weeks. Sometimes packages get held up in customs and sometimes there are unforeseen delays with our supplier. During Christmas and other holiday surge periods, times may increase. We will inform our customers during these times.
Your order can be tracked on our website. Click on "Track" on our pull down menu at the top of the page. If you have a tracking number but still can't find your package it is generally because it has not been registered with the logistics company in China yet. It should register in a couple days of receiving your tracking number.
Your package is either in China moving in its customs and logistics system, travelling to your country, or in your country clearing customs and being delivered.
The entire process from when you order to when our package arrives normally takes ~19 days. Sometimes longer, sometimes shorter.
If you perceive any issues please don't hesitate to contact us.
What if my package arrives and it's missing something?
We do are best to ensure this doesn't happen but every once in a while a diamond painting will slip through without the right number of gems. If this happens to you please let us know and we will send you new drills ASAP. To help us get your order right please send us a picture that looks like this. Text us at 916-899-7348 or email us at support@dmndxprs.com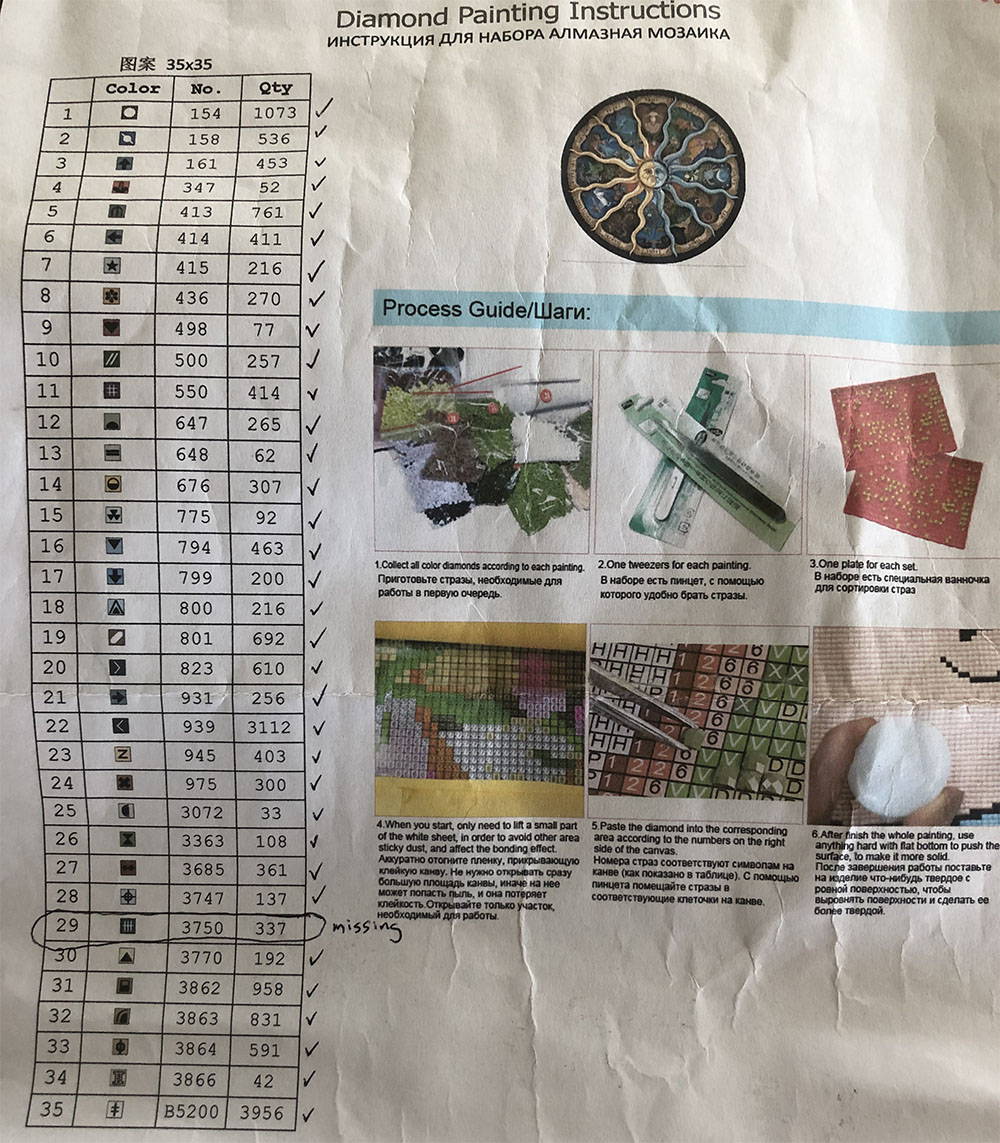 We are located in Hawaii.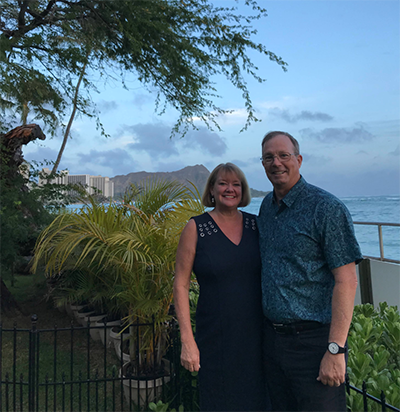 We do accept returns in accordance with our return policy. In all cases we will work with you to make things right. We want your diamond painting experience to be amazing. Best course of action is to contact us via email at support@dmndxprs.com and let us know what the issue is so we can help.
What size diamond painting should I buy?
Bigger is better.With that said it also depends on your skill level, what you intend to do with the diamond painting when it's complete, what type of diamond painting it is, the shape of the drill and the clarity of original picture. For more on this issue, see our blog post here.
Can I order a custom diamond painting?
Yes! We highly recommend you do so. They are our most popular order and are so much fun. Custom orders make great gifts too!
How do I order a custom diamond painting?
Custom diamond paintings can be found on our home page. Place your order like you are ordering any other diamond painting. Once the order is complete email your picture to us at support@dmndxprs.com
We highly recommend getting the larger size diamond paintings just because the effects are so much better. Please send sharp, in focus and good resolution picture. The more faces in the picture, the larger the order will have to be. See how do I order a custom diamond painting blog here.
We can be reached at support@dmndxprs.com. We can also be reached via messenger on our facebook page @diamondxpres. Please give us a few hours to get back to you.
Nothing is showing up when I put the tracking number in?
When we send you a tracking number your package is just beginning its journey from the warehouse to your home. The tracking number you receive is the tracking number on your package as it leaves the warehouse. It must be scanned in by the logistics carrier for you to see it in "the system". If it isn't showing up, please give it a couple days.
Can I make a bulk order or group purchase?
How long does it take to finish a diamond painting?
It depends. It depends on the size of the diamond painting and your skill level. A 40cm x 40cm diamond painting is 4 times bigger than a 20cm x 20cm diamond painting so will take 4 times longer. A beginner diamond painter will take much longer than a skilled and seasoned veteran diamond painter.
We ran an informal pool on Instagram to determine how long it takes someone to finish a diamond painting and the answers were all over the place.
Some people it takes weeks to months and some could finish one in weekend with focus and dedication.
Our best guess is the first small size diamond painting will most likely take a few days to a week if you spend a few hours a day.
As you get better and more skilled you will be able to move to larger diamond paintings and spend the same amount of time and effort.
What everyone agrees upon is diamond painting is fun and relaxing.